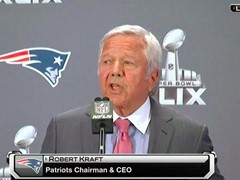 Some thoughts here as I see CNBC going live with the news conferences on Deflategate.

Tom Brady has come out and said he did nothing wrong and he is threatening legal action. And his boss, Owner Robert Kraft, is backing him and saying he was "wrong to put his faith in the NFL."

I won't argue who is right or wrong, but rather to make you realize our whacky priorities.

CNBC is covering it live? Really?!

We are worried about deflating a football with no or little effect on the actual game in question and yet we ignore the bribery being carried out by our lawmakers?

Let me ask this: if you knew every player in Major League Baseball was juicing with PEDs would you still watch, allow your kids to watch, or point to the greatness of the players to get your kids involved in PEDs? I don't think so.

We all applauded the suspension of Alex Rodriguez for his dishonesty and unfair play. MLB did not look the other way.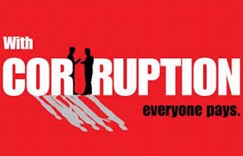 Yet, we look the other way when it comes to every candidate running for Congress or the White House who is involved in legal bribery. No outcry. Why? It's fun and entertaining.

Instead, we turn politics into reality TV.

We allegedly like our reality stars because they're like us.

But here's the reality of reality TV. These so-called common people on reality TV shows are scripted and not real. And the reason TV studios produce these shows is because they are cheap to produce.

The same is true in our politics. Each politician tells you he or she is fighting for you when in reality they are being funded by special interest groups. These politicians are "scripted" based on the amount of money they're getting.

What's worse about politics is that now the PED pushers are now playing the game. Donald Trump was a special interest donor; now he is running. Imagine if the dealers for A-Rod all of a sudden began playing for your favorite MLB team.

You wouldn't watch. But you watch and encourage candidates who use performance-enhancing drugs of campaign-finance special interest money.

These candidates are not real; they are figments of special interests' imagination.

But unlike professional athletes and reality TV stars, these phony characters don't go away. They decide our futures.

We deserve what we get when we choose to be more entertained than informed.

Take a look at Pay2PlayTV or StampStampede if you want to get active in this issue.