JOHN DALY
TV Host / Spokesperson
702-339-1314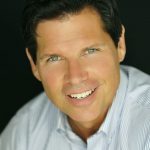 Credibility is what John Daly offers.
He has helped reach audiences for companies in the financial, insurance, and healthcare industries, just to name a few.
WATCH: John Daly corporate video presentations
John is also a Hall of Fame newscaster and a pioneer in reality TV.  Best known as the host of Real TV, the first all video news magazine show, John was tapped, according to Senior Producer John Johnston, "to help the audience realize that these videos were, in fact, real. "
After the show's run, which hit more than 3 million viewers a night in syndication, John helped launch HGTV's home inspection series called House Detective.  Besides bringing credibility, John makes productions run smoothly. House Detective's Executive Producer Craig Miller says John is "a director's dream.  He takes direction with grace and humility, responds to it astutely, and is truly 'Mr. One Take.'"
WATCH: John Daly as TV Host
John began his career as a newspaper reporter and quickly moved to television news as an investigative reporter, a managing editor, and a solid news anchor bringing strong journalism — and big ratings.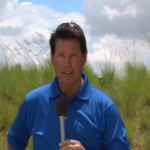 He is credited with taking KTNV-TV 13, The ABC affiliate in Las Vegas, from last to first in ratings and demos.  He was inducted into the Nevada Broadcasters Hall of Fame in August 2016.
WATCH: John Daly: Broadcaster
If your company's message goes against views from the mainstream media then John is your choice. John wrote a book examining media bias, called Truth: The No BS Guide To Navigating A Media Biased World, in which he explains what is really happening in the media by showing people how to take apart partisan, myopic, and, many times, false viewpoints on the left and the right.
Does your company need a healthy message? Then John is your choice.  To prove his bona fides in healthcare, John has been licensed in life and health insurance in a number of states. He was also tapped as the spokesperson to help launch Liberty Health Share, a medical cost sharing company that is an alternative to health insurance. Within four years, Liberty HealthShare grew from zero to more than 250,000 members.
WATCH: John Daly and Liberty HealthShare
John remains in top physical condition and he carries a single digit handicap in golf, playing and entertaining in many Celebrity-Golf events.
Over the years, John has worked for companies such as: Sony; Dubli; Providence Systems; First Tee of Southern Nevada; Social Register of Las Vegas; Bose; Peoples Auto Center; Hairmax; Ceregenex; Now TV Networks; Belanger-Federico Foundation; The National Center for Missing and Exploited Children; Canon USA; NewsMax; Banyan Hill; and Gate Keeper Pro.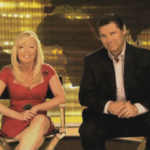 John's pioneering efforts continue in the new media. Along with Susan Anzalone, they have created a television show called Undercover Jetsetter, covering travel, food, wine, and golf, which is all shot and produced off the iPhone.
WATCH: John Daly pioneering iPhone TV Production
John's ability to produce content off the iPhone can help your company create large amounts of viral videos that can boost your viewership and credibility on social media.  He has helped companies create content while at conventions throughout the world.
In addition, John and Susan have written a book called, The TV Studio in Your Hand, which shows people how to create great videos and even their own TV shows. Imagine your employees being able to produce content to reach more customers.
John also uses his newscaster background to help companies create podcasts that can give more in-depth content for customers and prospects.
Need an emcee for a big event? John can keep the audience engaged while moving the show at a fast and interesting pace.
He is also available for voiceover work.