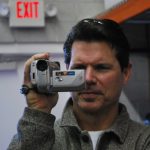 I'm hearing this a lot.
"I don't watch cable news anymore. I just follow you on Twitter."
Someone who phoned me a few days ago, along with another follower.
"I only had a few minutes so I went onto your page to see what you were posting to get caught up."
Some are friends.  Some just follow me on social media.
I know what you're saying:
Well, aren't we full of ourselves?!  Talk about bravado.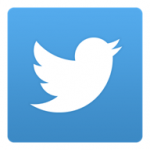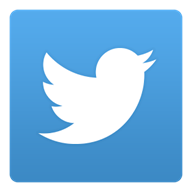 So yes, I'm going to toot my own horn here.
Here are my two new sites. This is my Facebook news site. And this is my Twitter site.
On these two sites, I have stayed true to the Informed Not Inflamed theory.
I post news stories from various media outlets with different slants that are reputable.
Granted, I have my biases. But here are my two big biases:
News or posts that are not confirmed or substantiated
Ridiculing somebody for their beliefs.
That's why I refrain from making comments.  Who am I to criticize someone's experience or life view on a specific issue?
Now that doesn't mean I sit back and let incorrect or partial truth information stand alone. As you'll see I usually add in the comment section a link that either refutes or, sometimes, confirms what someone has commented or posted.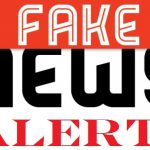 I am not swayed by ideology or money.
But I am swayed by what will affect your life.  And right now, the media and our lawmakers are both embroiled in stories that have an entertainment/sports bias.  It is all about one team against another team or the drama of a protagonist vs. an antagonist.
What we will do here is look ahead to the trends that are going to change your life.  That is why you will see stories and reviews of books about artificial intelligence (AI) and cryptocurrency.
Understand that the media and the politicians are stuck in the 1950s to the 1990s.  We will get you ready for the rest of the 21st Century and how your life is about to change dramatically.  We will warn looking ahead; the others are not.
Get used to this kind of newsgathering.  This is how news is going to be shared in the future.
Take a look at this new technology project that is now in development to help people decipher news content.  I will have more on this as it unfolds.
We desperately need to combat fake news or news with an undisclosed profit purpose.
Technology is getting very powerful, invasive, and persuasive.
Many of us, in most countries, are getting very tribal. So we get comfortable with the news somebody we like is giving us.
In America, we are addicted to entertainment and sports. So we will look at news as either a drama, a reality show, or sporting event: one side against the other and someone will win and someone will lose.
In reality, our complex society requires massive study, research, and deep data dives.
By rooting for one side or the other, or watching one cable news outlet rather than all of them, we are doing ourselves, our families, our business colleagues, and our nation a disservice.
We need to control the news. But we need to control the news not just for ourselves but for our communities.
Yes, we will still have our news organizations. But we will soon find, what I have been saying for more than 15 years now, the most important journalist in your life is you.
Here's another stat. Most Americans don't believe the media. But they will believe a family member or friend.
That is scary and daunting.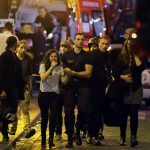 The scary part is that you might be trusting somebody who does not have any sort of journalistic, moral, or intellectual abilities to see many sides of complex issues.
The daunting side is if you are the person they're relying on, you have a responsibility.
So, following my pages allows you to get news that is real without prejudice.
But you also get your news quickly and efficiently.  All you need is 10 to 15 minutes a day to make you more informed compared to four hours of cable news.
In addition, Twitter allows me to aggregate a lot of sources during major events.
Take a look at what I did during the Paris terrorist attacks in 2015. Again, I am going to pat myself on the back.
I followed that attack for four hours. Two parents who had children studying in Paris contacted me and thanked me because they continued to follow me until they both found out their kids were safe.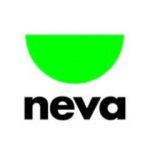 What did I do that was so brilliant?  What any good newsperson does; gathered info, figured out if it was credible, then posted it with a better explanation.
So, people received information they needed like where the attacks were happening and how to contact the State Department in Paris.
In my 20+ years of being a journalist in print and broadcast, those two comments were probably the most gratifying for me.
That can be the same for you and your friends and followers.  I can show you how to do it.
But let's say you don't want to do that.  Just follow me.  I am trying to figure out how to monetize this so ample time can be given to it.
If anyone has any suggestions or funding, let me know.