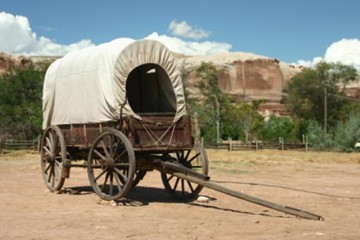 Watching history unfold is very cool.

Seeing it and analyzing it ahead of time is addictive to me.

I am witnessing it in healthcare, as I wrote in this post: Liberty Health Share is about to change healthcare in America because the economic times are right and Americans are fed up with high and unreasonable medical costs that get them little or inadequate healthcare.

Some disclosure: I am a member of Liberty Health Share which means other members pay my health bills and, in turn, my monthly share amount goes to their medical bills. In addition, my company NOWtv is under contract with Liberty Health Share to provide audio and video content.

So yes there is a financial gain for me to tout Liberty Health Share, as I am doing here.

But those who knew me and my career realize two things: 1.) I am a lousy salesperson; and 2.) I have been a pioneer in almost everything I have done.

It's my manifest destiny: see trends coming and get ahead of the wave. (Another reason I couldn't run for office since most lawmakers are there to stop progress.)

In the 1980s, I left newspapers for the starting-to-boom TV news industry. In the mid-1990s, I left TV news for the burgeoning reality TV. In the early 2000s, I left reality TV for online media. The companies we work with are cutting edge; really, technology companies that help other industries.

Liberty Health Share is one of them. I don't see Liberty Health Share as a meal ticket but a new pioneering company.

Here are some of the important reasons.

The first is that it is a high-tech company while also being a high touch company. A video we produced explains the complex computer algorithm that allows members like me to pay our monthly share amount that goes directly to another member's medical bills.

The second reason is that Liberty Health Share is a wellness company – not a sickness company. Watch this video we produced about Dorsee Burnat, a Liberty Health Share member. She joined even though she had high blood pressure. She became a provisional member which costs about $80 more a month. But she received coaching from Liberty Health Share on diet, exercise, and lifestyle. As you will see in the video, Dorsee told me that she dropped weight, feels great, and is off her medication for high blood pressure.

Think about that. She is off her medication.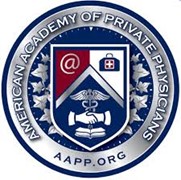 Let me introduce you to Tom Blue, who made me realize how significant that is.

He runs two organizations: the American Academy of Private Physicians which helps physicians to move to a system of direct primary care – or what was called concierge service – where you are financially connected to your doctor who acts more like a coach and not a mechanic; and The Institute for Functional Medicine which works with primary care doctors to find the actual cause and effect of an illness rather than just prescribing pharmaceuticals.

Tom saw the video profiling Dorsee. "Liberty Health Share to my absolute amazement hired (Dorsee) a health coach and helped her through a lifestyle change. I was flabbergasted that there is an organization out there that is that enlightened enough to do this," he told me.

The reason for Tom's amazement was that he and his physician members feel they are not alone in their thinking and research. They believe that the majority of ailments most Americans face – some estimates up to 80% — can be changed or corrected with lifestyle or diet changes.


In other words, eat a balanced diet, minus the simple carbs but plenty of natural, real food, and then exercise even if it means walking around the block for an hour a day.

It eliminates the need for drugs that cause more side effects than results. And that reduces costs while making us healthier, further reducing costs.

Call me idealistic, but saving people a ton of money and then making them healthier at the same time is something I want to be a part of.

Questions? Drop me a line. Or call this number: 888-616-9443.

Briefly, Liberty Health Share is a medical cost sharing company. It is not insurance. It is allowable under the Affordable Care Act. We accept most pre-existing conditions.