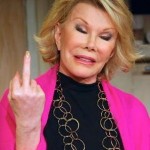 After my previous post on the "political nature" of cable news, good friend in the TV biz, Walter Behr, sent me this story that confirms my contention.
But the article also raises some other issues about how to be informed.
Let's dive in.
The article says CNN is more straight-forward when it comes to news coverage.
This is true — compared to MSNBC and Fox.  But CNN is transforming itself to get more ratings.  Part of that will be shows that are entertaining and personality driven.  The question remains if the audience is fed up with the politically-infused news and will force CNN to move itself away from the other two or lean toward them.  We will see.
That leads to another question I get all the time.  Should I watch CNN instead?  The answer is yes and no.  Some key points:
Cable news should not be your main source for news and information.  It's an entertainment medium.
If you love inside politics from one side and that's entertaining and interesting to you, then continue watching MSNBC or Fox.  It's your time.  But don't call it news.  And don't think you're informed.
Does CNN play middle of the road and avoid bias?  I think CNN makes a conscious effort to be true journalists.  But as I point out, most broad range news coverage usually has a built-in liberal bias because they're trying to reach a wide range audience.  So, CNN pisses off both ends of the political spectrum.  But if you like the folks on CNN and they deliver what you want then go for it.  But CNN alone will not make you informed.
What I am trying to do here is get you informed quickly and efficiently so you can enjoy the other things you want to do.  For instance, I'm a news nut, but I love watching Joan Rivers and Fashion Police.  It's my secret vice.  I howl at that show.  I love sports too.  So, you will notice that I am glued to the TV for March Madness.
What should you be doing to be informed quickly?
You should be reading efficiently.  As I outline in my book, you should read 4 newspapers a day by reading the first five paragraphs of each story.  You should also get two morning newsletters on politics.  I recommend two from Politico: Morning Money and Politico Playbook.
But let me show TV news a little love.
Cable news and local TV news are very good for breaking news.  TV news has two great benefits: 1.) immediacy; and 2.) emotion.  And right now, I would say most local stations and the cable networks do a good job of letting you know immediately.  And that's important, because they are your first line of warning when it comes to your safety.
So, which cable network is best for breaking news?  It really doesn't matter.  Each newsroom is closely monitoring the other newsrooms.  If one news organization breaks a story, the other will break it minutes later.  However, and this is my opinion on international breaking news, I might urge you to watch CNN just because they seem to have more worldwide capabilities.
But that love for TV news is fleeting.
TV news is losing its grip on breaking news.  For instance, Twitter is far quicker in most cases.  Locally, follow a local news station's assignment desk.  They put the word out to get info from the public. As a result, you get the first glimpse of a story that could pose danger to you.  The same is true with major news organizations like the BBC, Reuters, and Associated Press.  I get more info from Twitter on major international stories such as the Japanese tsunami or the killing of bin Laden before any network correspondent could tell me.
That's enough for now.  I am going to watch Joan.  I think she is talking about her boobs hanging below her knees.