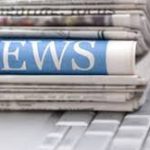 Things are changing in the media business. And for the better.
Sure, I have done my share of media criticism so you understand what media bias really is and also how claims of media bias are being used, usually incorrectly, by political players.
As I have explained: the big problem is the business model for most media companies, forcing them to survive financially by becoming more entertainment rather than news.
As a result, our media companies fail to bring real solutions to our lives.
But, as I will show you here, that for-profit model is also sparking some interesting and exciting changes – and solutions — for all of us.
Let me get you ahead of the curve on news changes coming to a screen near you.
VERIFY THIS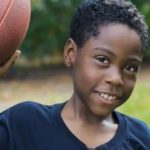 Take a look at this piece from Dallas TV station WFAA.  The franchise is called #VerifyThis.  And it is freaking brilliant because an audience member actually joins the reporting team.  In this piece, a mother asks the question if her 9-year-old son should be playing tackle football.
In another piece, a Dallas realtor is part of the news team trying to figure out if Dallas will have enough water over the years.
WFAA is a TEGNA company, the corporation that was spun off from the Gannett newspaper group.  And throughout the company, the news is trying to make the stories more relevant to the audience so they watch on TV and other online platforms.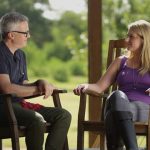 THE TRIANGLE
Their Atlanta station, 11Alive, an NBC affiliate, produced a series called The Triangle which examined the growing number of drug-overdose deaths in a wealthy area of Atlanta.
Again, it is brilliant.  It has a network feel but a local flavor of so many people, especially victims and family members.
Where these pieces excel is in finding solutions.  And they bring those solutions to the audience on various platforms.
It is riveting stuff because it tells the audience "We are really with you.  We live here too."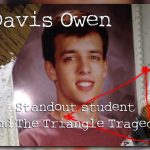 WHAT THIS MEANS
In another post, I will explore how big city TV stations and media companies – like these two — are going to change and disrupt the political landscape over the next few years.
Plus, in another future post, we will talk about the technology at your fingertips to become your own news outlet.
THE NEVADA INDEPENDENT
I am also seeing new news ventures pop up in my old stomping ground in Las Vegas.
My old colleague Jon Ralston has launched The Nevada Independent.  Jon is one of the great political reporters and analysts who is no stranger to all forms of media including subscription newsletter news.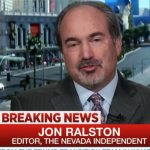 Jon will have to deal with making revenues.  He has raised more than $2 million dollars from local companies including the gaming giant MGM Grand.  How do you make sure a quarter million dollar investment doesn't influence news stories?  We will see here too.
But Jon says he wants to delve into the policies and laws and how they really affect people.
THE NOW REPORT
Vegas also has a new news service called The Now Report vowing to have no opinion in any news story.
I get the marketing pitch but a journalist will use their judgement in what goes into a story.  So you might see some push back.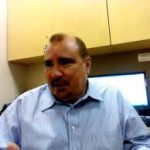 Still, The Now Report has a cool site. Another old colleague Steve Schorr is the publisher and editor.  It is connected with the Associated Press, so they aggregate a lot of AP stories.
But they have their own columnists and journalists.  One of them is another old buddy, and one of the best investigative reporters I worked with, Glen Meek.  
He will work as an investigative reporter for them.  I can't wait.
If you have seen any of these new news ventures, let me know what you think.  Please add to the conversation on whatever social media site you're reading this.
AXIOS
Let me also add about a new start-up on the national level.
Take a look at Axios, the new morning newsletter conceived by Mike Allen and Jim VandeHei who helped launch the Politico newsletters about ten years ago.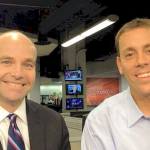 Axios has quick-read stories about inside politics written by Washington insiders and mainstream journalists.
Right now, Axios is free.  Axios' biggest challenge will be the revenue model trying to get paid by the click.  So they will need eyeballs.  Once they get the audience, Axios will charge big money for premium subscriptions in a few years.
I always recommend morning newsletters.  For the most part, they save you time.