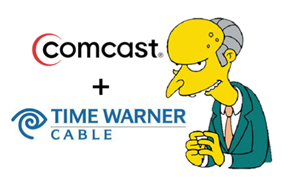 Things are changing. Hang on to your phone, tablet, laptop, and TV screen.

The Comcast-Time Warner merger might be stopped or reduced.

ESPN is livid with Verizon Fios for offering to unbundle TV offerings for customers but the plan excludes ESPN and ESPN 2 in the main package and not together.

We live in fun times.

Here's what's really happening:

Viewers' habits are changing. We are pickier. Personally, I am down to 10-20 stations/networks that I watch. I certainly don't need news on satellite or cable since I have a smart phone. But for entertainment, I need HBO, Showtime, FX, USA, PBS, and possibly the big 4 networks. For sports, I would definitely need ESPN, ESPN 2, ESPN News, Golf Channel, MLB, and NFL. So that is 17. I probably forgot 3. But what if I get Netflix too? So why wouldn't we jump at the chance to streamline our choices?

Old line media companies want to hold onto control and profits. They will make it difficult for us to pay less – that means less revenue for them – to cut down on our viewing habits. Disney, which owns ESPN, is frightened to financial death that ESPN is not as valuable as they tell the cable and satellite providers it is. ESPN alone takes up $6/month of your bill. I think ESPN is still dominant but they are losing audience grip. There are some good regional sports networks popping up. Look at the growth of European soccer here. Plus, many of us – like myself – are more ingrained in a few sports rather than all sports. I find myself flipping on MLB or Golf Channel. But then again, I am an old fart with 20th Century Capitalist tendencies.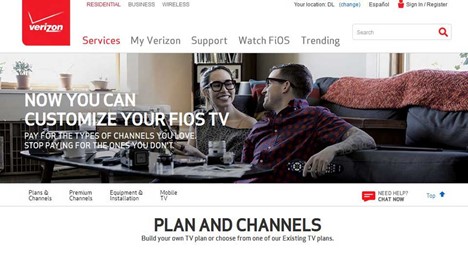 What does this all mean for you?

First, we need net neutrality. (Ah Jeez, I just became a screaming socialist.) We are all turning to internet/Wi-Fi or mobile to get our news and entertainment. It needs to be strong and reliable. We don't need a company like Comcast – that has its own content outlets – to control what we can see and for what price.

Second, we need more free market when it comes to choosing our content. When you remove choice, you are raising the price. No matter where I am, I want the content I want. (The only thing that has stopped me is the untimely death of Joan Rivers.)

One of the biggest offenders is Major League Baseball. I live in North Carolina but the Baltimore Orioles and the Washington Nationals are blacked out on my local cable. Why? MLB and the DC area cable outlets decided I am in their viewing area – since they carry the O's and Nats games — so being able to see the games on TV will stop me from going to the stadium to buy a ticket. But here's the silliness of it: To get to those games I would have to drive 8 hours!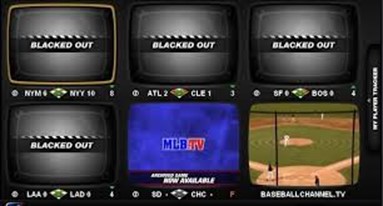 Am I an Orioles or Nationals fan? No, thankfully. If I was, I wouldn't be able to see any of those games. Instead, I root for the Red Sox and already, despite buying the MLB Ticket, I have been unable to watch 7 of the Red Sox first 13 games because they played the Nats and O's.

Don't feel bad for me. How about the folks in Hawaii who are blacked out of Dodger games? "Honey, I am going to Chavez Ravine to see Da Bums for tonight's game. It's only a 4 hour flight. I will be home for breakfast poi."

Eventually, we will all get our choice since we – the consumer – is getting the upper hand and technology is slowly moving our way. (I may rescind that after we hear what bribing moves Comcast puts on the FCC and SEC this week.)

In the meantime, you may have to work to find the content you want – especially if they are on different platforms. For instance, some shows or networks only appear on satellite or cable.

Still, independent producers are getting their stuff out. Take a look at this article about a new drama in Canada and all the places it will be seen worldwide. Yes it is cool. But the show's viewers will have to work to find the content.

Tell me what you think. What are you willing to give up or have given up content-wise?