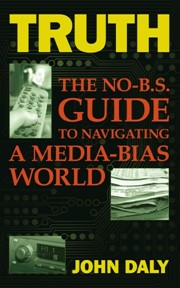 Since I wrote my book on how to beat media bias more than 10 years ago, I have pushed reading non-fiction.

Here is a link to my site with all the books I have reviewed.

It is even more important today to read these works thanks to our social media world that gives us so many half-truths, some of which are created by the special interest machines.

Non-fiction gets you to the experts who have taken a long time to research and delve into a subject.

Will they change your mind? Maybe.

But you are at least armed with more knowledge where you can discuss clearly the major issues without looking like someone without a clue. In addition, more knowledge usually leads to more civil conversations and friendships. One of my goals in writing the book was to make sure you don't lose any friends over a political argument, but instead you gain insight into their thinking, experiences, and their biases – as well as your own.

Some tips:

Learn to speed read

Use books on tape. I use Audible.com and I will exercise listening to a book.