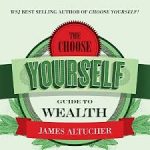 (A new book I am reading, The Choose Yourself Guide To Wealth, offers a totally different reason for the political vitriol on social media.)
So why are people so outraged about politics online?
We dove into here about how God and morality seem to be downloaded to another drive when people click onto social media.
It could be they're just uninformed.
It could be they are too lazy to re-think their beliefs and biases.
But in his new book, James Altucher has another reason.  He calls it junk status binging.  He explains:
With outrage porn, it gives people a chance to think they can move up or down in status by junk-trashing you.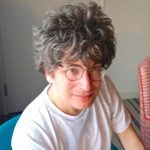 In other words, the person trashing you is deep-down not very comfortable with their own status.  He says it is part of how we have been trained as mammals.
When someone is afraid and angry like that, they want to feel they are better than you. So without earning that "better" status (whatever that might mean), they try to get status over you by trashing you
That's why we can block these status seekers.
Ironically, Altucher does not watch news.  For me, it is always good to hear from experts who are totally outside of the news/politics/economics realm.
But his book, which I will have a full review later, is, so far, a great guide for people who want to start their own business doing what they love doing.
Altucher doesn't really have rules.  He offers the many tools that have worked, and not worked, for him.
The audio book is interesting.  He is actually having a discussion with another author who injects comments and questions.
If you want to check out the The Choose Yourself Guide To Wealth, go here.
If you have read it or any other books by Altucher, share your thoughts.
More on this book later.
But not for you, junk status bingers.