Two guys swinging their machismo or what got them there?
T.S. Eliot with The Donald and Obama?
Code of the Extraordinary Mind.
Being Un-f@(k-with-able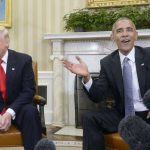 So Obama and Trump say they would have beaten the other if they ran head to head in 2016.
Before you get your partisan panties in a wad, let's break this down sensibly.
First, some words from T.S. Eliot:
What might have been is an abstraction
Remaining a perpetual possibility
Only in a world of speculation
Notice T.S, and I use alliteration while my crude verbiage of "partisan panties" reveals why poet laureate was not in my future.  Also anytime I can use T.S. Eliot and The Four Quartets I use it.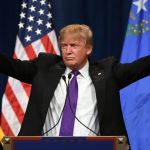 But more importantly, hear his message.  We all need to stop thinking in hypotheticals. What could have been and what might have been didn't happen.  Deal with the reality that is here.
Obama and Trump are dragging us into their personal parlor game. Trump supporters think he would've crushed Obama.  Obama supporters think Trump would have been toast.  It's like arguing that Mohammed Ali would have easily beaten Joe Louis in a heavyweight bout.
Frankly, it is silly.  It is all based on a perception not rooted in reality.
Once a campaign is underway, factors change that we can't foresee.
The 22nd amendment is ingrained in us. No one gets a third term chance today.
And if Obama could have run again, he would've governed a different way in his second term. And Trump would have run a different way.
So, arguing all this seems like a waste of time keeping both Trump and Obama in a partisan spotlight.
But, on the other hand, understand that verbal muscle flexing is who these two are.
Obama and Trump both bend reality.
No, it has nothing to do with The Matrix.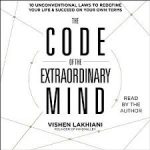 It is actually something you can easily grasp, though.  Read this book:  The Code of the Extraordinary Mind by Vishen Lakhiani.
Lakhiani gives you a system to change your thinking to become successful and happy.  Besides the book, he has a website loaded with ideas and lessons that come from his studies of very successful people.  It's great for college kids or even someone who is retiring and looking for something more meaningful in their lives.
So how does this apply to Obama and Trump?
Lakhiani doesn't mention them specifically, but he talks about how extraordinary minds can bend reality.  In other words, you make the world the reality you want for your success – through the power of your thinking and your will power.
And these two leaders have truly created their own reality in politics over the last 8 to 10 years.
Obama and Trump also have what Lakhiani calls the trait of being un-fuck-with-able.  You also need this to achieve your goals.  In other words, don't let anybody deter you or steer you off track.  Both Trump and Obama have exhibited that.
Another trait Lakhiani discusses is forgiveness. He talks about clearing hatred from your mind so nothing interferes with your overall goal.  I'm wondering how many of you will interpret Trump and Obama with this trait after you have read the book.
Let me know.
So Trump and Obama may seem like two guys on an ego trip that they can't lose, but maybe there is something there for you.
Your thoughts.