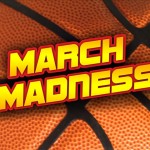 I am a March Madness Nutcase.  My years in Vegas found me at a sports book usually watching every single game. 
My father-in-law, Dave Williams, joined me for 20 years.  We were so cheap we would split the cost of the lowest bet.  So, we both paid $5.50 and agreed on what team.  He could not pick Duke and I couldn't pick Providence.  Heart over head was not allowed for such a massive sum like $5.50.
However, I have no problem paying for March Madness if it goes to charity.
Here's one I recommend: the Cool Kids Campaign.  It's a great organization that helps kids who are dealing with cancer.
If you have any, please share.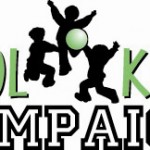 And if you want to reward one of the sponsors for March Madness, Northwestern Mutual, you can go to their site and play there.  Good friend Brooke Siebel sent me this one.
Now I have to convince Dave to go in on these half and half.
Stay tuned to my Facebook and Twitter pages.  I will be doing some live blogging during March Madness to show you how to be Informed Not Inflamed while enjoying the other rite of spring.
By the way, I have Elon going all the way this year.