We refined a new media video production model while helping a great charity.
Your business needs new media technology to create large amounts of video content that is informative, engaging, funny, well-told, short and to the point, and less expensive.
Otherwise, you won't compete.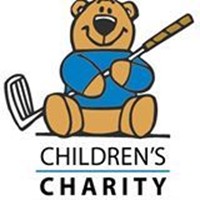 In this post, I will lay out my whole weekend in Lexington, KY with the Children's Charity of the Bluegrass Celebrity Golf.
Keep in mind these points:
I produced 12 videos within 2 days.
Every video was produced, shot, edited, and delivered on an iPhone
Think of how this applies to your business: portability, immediacy, and cost savings while reaching more people through social media, your website, and email.
Here's how it all happened.
Former major leaguer Doug Flynn invited me to the Children's Charity of the Bluegrass Celebrity Golf event which Doug hosts along with the greatest catcher in baseball Johnny Bench and the University of Kentucky Women's Head Basketball Coach Matthew Mitchell.
In addition to my celebrity (stretching definition here) duties, I wanted to document what was so special about this event. And this is a special event. We raised more than $650,000 for the charity and the kids of the Bluegrass. But they have been doing this for 34 years. That is unheard of. The last celebrity event to reach those milestones was the Duke Children's Hospital Celebrity Golf Classic which ended a few years ago.
One of the things I wanted to explore was why; why has this tournament lasted; why are these volunteers and businesses so dedicated to this annual event. It is hard to answer, but I think we caught the essence of the folks of Lexington.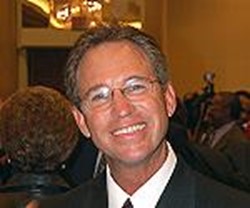 Here is my overview of the whole weekend.
I also used some of the sponsors, players, volunteers, and celebrities about their assessment of Lexington and the event. And I delved into another unique quality of the event: the fabulous singer-songwriters, most from Nashville, who perform on stage and in jam sessions for all supporters.
I also produced celebrity conversations to hear from the players about the event and what's happening with them. Among them: Justified star Nick Searcy, Actor, Radio Host Matthew Laurance, former MLB pitcher Jim Maloney, PGA winner Bobby Nichols, singer-songwriter/entrepreneur Teresa Wade, celeb interior designer Kelly Edge, and soap star Michael Storm.
In addition, I shot an entire song performed by Dillon Dixon (outrageously soulful and fun) as he jammed with Billy Austin, Rudy Gatlin, and D. Vincent Williams. But you won't see it yet. I am setting it up so people who want to see it will pay a download fee that will be a direct donation to the charity. I am still working on that with them. But think of the pay-per-view model for yourself, your business, and your charity.
What businesses can use this iPhone video production model? The short answer is every business.
If you have an established business that needs to increase your social media awareness, this makes a lot of sense. You can produce a lot of video content quickly and cheaply and get it out on the worldwide web to your followers and prospects. Remember, there is nothing worse than seeing a post on social media from someone and it is the same link or video each time. You need to give them something new and different while engaging them with humor and showing off – not excessively – your expertise. A note here: these kind of videos don't replace a corporate video, more intricately produced, that you need to put your business' best face forward.
If you're a start-up, this style of video production is essential since all start-ups are doing business through email, internet, or mobile.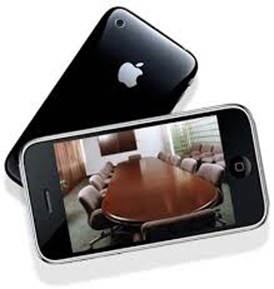 Of course, this works for non-profits, as we showed you here. But think about other enterprises. For me, this screams for local, I mean hyper-local, news organizations. Granted, I have a news background and my reports here border on the "newsy" side. But these iPhone videos could be heartfelt observations, chronicling of events in your neighborhood.
At NOWtv, we can do a couple of things:
We could come in and create videos for one of your big events for a fee. Our expertise is a combination of knowing the technology and using it while combining decades of storytelling skills.
Or we could come in and train someone on your staff to do this on a regular basis.
Let us know.