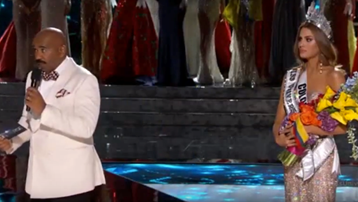 Steve Harvey's flub at the Miss Universe Pageant is a classic of what you don't do as a host or emcee.

I feel sorry for Steve Harvey. He really caused a ton of angst needlessly.

In this post, let's look at what is a real, professional host.

Self-serving? Yes. Ironically, I was prepping this post long before the Miss Universe mishap because my emcee business has grown lately. It could be the improving economy with more organizations having events or people are tired of lousy emcees.

In addition, this post will also help you if you are forced to emcee an event.

There is an art and a science to emcee work. It is not rocket science but it does require experience, planning, and homework.

Here are some guidelines about hiring an emcee.

First, an emcee is not an actor or a comedian. He or she is a guide; a master of the ceremony; someone who moves the show along seamlessly for the enjoyment and education of the audience – not to make themselves look like a star. A good emcee preps like a TV show or TV news producer. That takes preparation and rehearsal.

Steve Harvey's biggest sin was skipping dress rehearsal. Rehearsing and knowing your lines and the moments in the event are critical for any live event you emcee; it is even more critical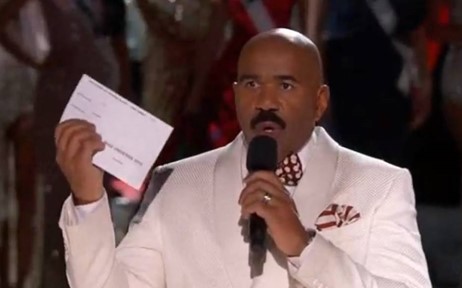 for a live television event.

However, it is super critical if you are fronting a beauty pageant. I have emceed numerous beauty pageants including the preliminaries for Miss Universe in the 1990s when it was held in Las Vegas.

These events look glamorous. But for an emcee, they are scary.

One reason is because of the foreign names. My biggest fear was screwing up Miss Israel's name since she was in the Israeli Armed Forces and could eliminate me with one kick of her spiked heels to my throat.

A second, and more serious reason, is the secrecy of the winner. You don't want the contestants to know ahead of time for the show's drama but also to make sure it doesn't look like a fix was in. Lots of money and prestige are riding on this so you need to make sure it is on the up-and-up. So the name of the winner and runner-up are not written on the TelePrompTer for the host. Because Steve Harvey failed to attend rehearsal, he didn't realize the names would be in his hand not on the prompter.

Which brings us to the third difficulty of a beauty pageant emcee: how do you announce the winner? For instance do you first announce the first runner up or do you go directly to the winner? This is something that has to be rehearsed and scripted out – not only for the contestants but for the camera and production crews.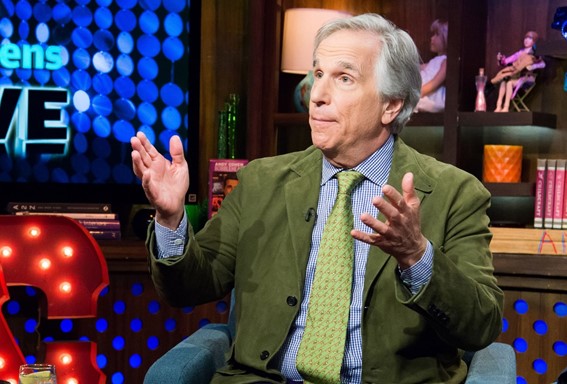 Most of you won't be on stage fronting a beauty pageant. But you may emcee events for your company or charity. And the same rules apply to make an emotional or profound impact on the audience. So, you better have your act together if you're going to do it successfully.

So here are some rules:

First, script everything out. I like a script because I want the exact wording that I need to use. Plus I can refine the script so it is shorter, pithier, and it might cover legal wording the organization needs. Some of you might like bullet points. That's fine. I suggest that to my media coaching clients before they do a live interview. If you use bullet points, though, practice a lot so you make sure to say the exact, right thing.

Second, the organizers of the event must review everything on that script and what I am going to say. It's not just the right wording but the right tone. Organizers must read even the funny lines I choose.

Third, then hone back the script to its most basic and necessary words. Get to the point. The less you say, the more they love you.

Fourth, meet with the presenters you are introducing. You need to find out what they want said about them.

I will give you a good example. I had to introduce Henry Winkler at a convention. I met with him ahead of time. (Great guy, by the way.) He was very adamant about not being referred to as The Fonz, his character on Happy Days. I think it was a combination of type-casting and he was addressing a serious business convention. So while I mentioned his credits such as Happy Days, I introduced him as an actor, producer, and a spokesperson.

Damn I had a great Fonzy impersonation too. It probably wouldn't have gotten many laughs and it would have hurt my chances at more gigs. The important thing was that I helped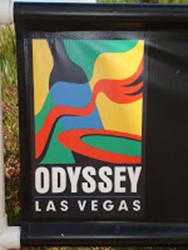 create the tone he wanted; I made it about him and the audience, not about me.

Fifth, be wary of using humor.

Here are my two rules of emcee humor. First, don't. Second, if you can't control your inner comedian, only use self-deprecating humor. Too many times, an emcee's inexperience at humor or lack of knowledge of the audience have failed miserably hurting the event.

The same is true for comedians who are an event's main act. Find out if there are kids and families in the crowd before you start telling dick jokes.

More times than not you come across as degrading rather than enlightening.

Another key principle: avoid political humor. You don't know who in that audience is going to be for a candidate or issue you were making fun of. We live in a polarizing political world right now. Why would you even risk stepping on a landline?

The irony about Steve Harvey, a comic, is that his humor didn't get him in trouble; it was his lack of experience as an emcee. The converse could be made about most of us – including me: if you are not trained in comedy why go there?

Sixth, part of your preparation is knowing exactly what is going to happen and at what time. This is how you take control of an event to make it better. This way you are not surprised. And trust me, as an emcee I am surprised all the time.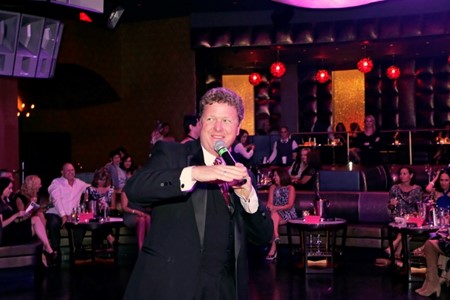 On numerous occasions I have emceed an event and found out I was also the auctioneer for various prize items. I will cheerfully do it – even though I think I stink at auctioneering. This is really the domain of trained auctioneers who have that rolling dialogue which a kid from New England can't do.

Still, I am prepared no matter what. My plan draws in volunteers to help me recognize bidders and display the items. I need the items up for bid to be written down meticulously so no one who wins can say, "that's not what I thought it was."

But there is more. You need to know if there are no opening bids can you just close down that particular auction. On the flipside, if an auction is getting some hot action, you need to know if there are duplicate items so you offer multiple bidders the chance to win while increasing the amount of money given to the auction till.

Auctioning without this information is the difference of hurting the organization or making the night a great success.

Seventh, find out what time the event needs to end. There is nothing worse than an event that goes on and on and on and people are bored. My one claim to emcee fame is this: I will finish on time.

And lastly, don't drink. The only time I got tipsy and slurred my words was during a great event in Las Vegas called Odyssey. It was a celebration of food, wine, and the arts. And I was emceeing the wine tasting. It was a bit embarrassing, but the organizers who are good friends understood. As a result, I am really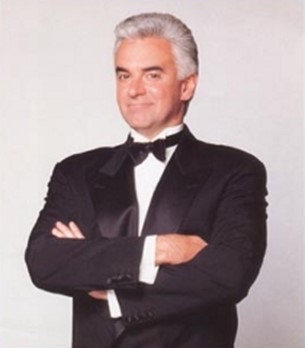 careful because without knowing it you may sound a bit like your crazy uncle watching football with a case of beers.

So how do you know if you are hiring the right emcee?

First, hire someone with experience doing your type of event. So for instance, if an auction is part of your event, hire someone like Christian Kolberg. Christian has worked with me many times over the years. Not only is he a trained auctioneer who is superb, he can also emcee an event. And he has emceed some of the biggest ones in Vegas.

Second, if you can, hire an experienced news anchor. Sure there is a bias on my part here. But most comics and actors don't have live television, producing experience. News anchors have the ability to change on the fly. If something goes wrong or changes, we have the ability to keep the show going and you have no idea that anything is changed.

Why is this? News anchors act like TV show producers every day. He or she works closely with the line producer of their newscasts. A line producer is someone who literally organize and watches over the show's production from beginning to end. No good news anchor will ever appear on set without doing rehearsal for rewriting.

A good news anchor will make the news the star, not himself or herself. That's what you do if you're host a successful event. I think of it this way: the emcee plays Ed McMahon to the event's Johnny Carson.

Now that I said that, let me add that one of the best emcees I know is my buddy John O'Hurley of Seinfeld fame and the TV host of the National Dog Show. John has the ability to move the show along and to use all the skills that I attribute to a news anchor. Another great host is another friend actor Alan Thicke.

They offer a bit more. For instance, because of their celebrity, John or Alan might bring in a bigger audience – if that is the aim of your event. A local news anchor can do the same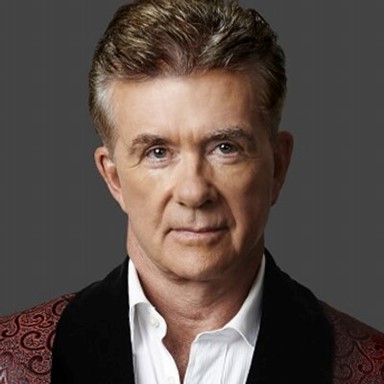 thing in your region. I am a little different now since I am no longer an anchor and I am not hosting any shows. Granted, I have some national recognition, but I wouldn't call myself an audience magnet. I won't pack them in, but when you get them there I will keep them interested.

Another thing to look for is the emcee's attitude. Make sure they are friendly and nice and sympathetic with your business or cause.

These are just some of the tricks I have gained over the past few decades. I believe I have helped an off a lot of organizations raise a lot of money. Emceeing a charity event is the best way I can give back.

And yes, I consider myself to be one of the best emcees out there. Many have affirmed that.

I started emceeing because I was news anchor. The way to good news ratings is to attend as many public events as you can. Being am emcee allowed me to be out front rather than being in a crowd. But I also realized that I could hurt myself and the station's ratings if I did not emcee with professionalism. So for me, an emcee event was like a live broadcast.

If I can help you, drop me an email at info@johndaly.tv with Emcee Event in the subject line.

I do not charge an emcee fee for nonprofits, just expenses. For a for-profit event, my fee varies based on the event.