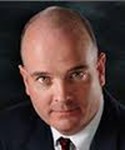 Is this a good time to invest with oil and gas prices so low?

I spoke with Hugh Anderson of Hightower Las Vegas, a financial consulting firm. You can hear the interview here.

Some highlights:

There are deals in stocks in the energy sector.

Oil should stay low for at least another two years.

The main causes for low oil prices: Saudi Arabia and US shale oil production adding supply to the market with lessening demand.

Hugh thinks the days of the Saudis controlling the oil markets are over because of the next two points.

Oil could stay low for longer: 2 reasons; technological advances in shale production; more countries producing shale.

Hugh also introduced us to two new technologies on the horizon: Enhanced Oil Recovery; and Carbon Sequestration.

One thing we didn't cover: the increased seismic activity in Texas that seems to be caused by fracking. Could this have a long-term effect? Or maybe enhanced oil recovery and carbon sequestration take a bigger role?

Any thoughts, drop them here or on my social media pages where this is posted.