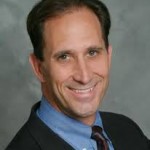 Change starts within ourselves.  In this new economy, we need to innovate our minds just as much as we need to innovate our technology and our businesses.
That is a theme I have heard from Chris Steely for years.  Chris is a business consultant and trainer.  His site is chrissteely.com.
Since Chris fits the Informed Not Inflamed model, I asked him to do a series of radio interviews about innovating your thinking.
Here's our kick-off interview about what it means to innovate your mind.
This segment shows you how to find your purpose in business and in life despite the new economy that changes nearly everything we have learned.
And in this third segment, Chris discusses how we can change our politics and the trajectory of our economy.  He also discusses the two major problems in our thinking: 1.) the victim/entitlement/oblivious factor; and 2.) the ego/greed factor.
If you listen to all three, it will take about a half hour.
Let me know how you like this format.  Are the segments too long, too short?  Do you need more info or accompanying info?
And let me know if this is something your business could use.  These segments are easy to produce content for social media.