You could be the next Peter Jennings (my news hero), Geraldo Rivera (who had me on his show and I would work with anytime), or Glenn Beck (who is probably the greatest news/media entrepreneur of the 21st Century).
Let's show you how: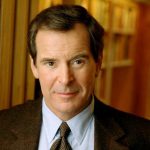 As a free-lance journalist covering the stories you want.
Or creating your own news agency for your company, your association, or your neighbors.
In this post, I will give you an introduction to DIY News.  However, doing it right requires time and effort.  But thanks to technology, this is not rocket science.
Still, this can be a powerful tool that can be used for good or bad.  So, it requires a person to have common sense and a concern and judgment to help others.
Here are the different ways we are doing it already.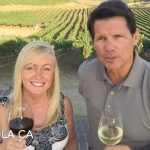 This is the link to Undercover Jetsetter, our travel show with food, wine, spirits, and golf that I host with my business partner Susan Anzalone.
Here's the mind-blower.  Undercover Jetsetter is entirely shot, edited, and delivered from an iPhone.
Sure, this isn't a traditional news show.  It is more of a TV magazine show.  Yes, there is a lot of vacation videos, up-close shots of food, and me playing golf.  But we provide helpful tips on: various destinations; where to eat; how to make some of those great recipes; how to mix a particular drink; what wines are worth it; and great golf courses you need to play.
But Undercover Jetsetter has the same elements as TV news: video, interviews, narration, along with experienced story-telling.
(Plug: we also have a book coming out soon so anyone can shoot their vacation videos efficiently, successfully, and safely.  I will let you know.)
Let's show you the breaking news aspect of Undercover Jetsetter.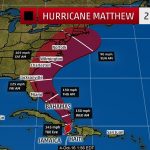 I produced a series of videos covering Hurricane Matthew in October, 2016 right from my balcony in Sunset Beach, NC.  Sure, I had a bird's eye view of Matthew.  But it fit with the show's tourist theme since Sunset Beach is a big travel and golf destination.  But more importantly, I have neighbors.
I documented the storm over a 24-hour period.
Here's where things began to pick up.
Here the storm is hitting.
Here is when the power went out.
And here was my report on the aftermath.
Granted, I am no Jim Cantore here.  No, in fact I stayed safe.  I was huddled with my in-laws and my dog, so I needed to be ready and not incapacitated trying to be a TV hero.  Still, I got the video and made the reports, 9 of them.
The response was overwhelming.  Many residents, based on earlier forecasts, abandoned the area and moved further inland to Raleigh or Charlotte.  They could monitor the beach from those areas through my videos.  A number of neighbors thanked me for keeping them updated.  I was proud to provide the service.  It's what I was trained to do.
Was it a big audience?  No.  Way less than 100 people; not a ratings giant.
But the audience was interested and in need of information that could affect their lives.
Would there be damage to my condo?  Can I expect water seepage in my unit?  Will I be able to drive down there soon?  Do I need to be there immediately? 
Fortunately, there was minimal damage.  And my fellow residents had some peace of mind before their 2 or 3-hour rides back.
There are other ways you can provide a new service to family, friends, and your followers.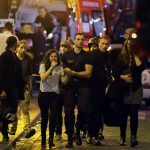 This happened during the deadly Paris attacks in November 2015.
My phone was pulsating with breaking news as I was ending a round of golf.  By the time I got home, there was so much coverage on TV and online.
I watched TV while working on my laptop.
Since I set up a Twitter page and a Facebook page that only gives me news, I was getting a barrage of information from many reputable news sources and outlets.  (I will show you how to set one up for yourself in another post.)
Taking that information, I started aggregating what I thought was useful while adding news from some of the cable news reporting.
Because it was breaking news, I was careful to attribute each piece of information to the particular news source.  Not only does it give them credit, but it allows them to go back and correct what they might have gotten wrong.  After all, breaking news is fluid and what is really happening might not be known until hours or days later.  And that's OK, because your goal is the safety of those people facing the terror attacks.
Keeping those people and their families in mind is what propelled me — even though I was not there.  So, for instance, I hunted down the phone numbers and links for the US State Department for information on what to do and safe places in Paris.
Three hours later, I received a couple of touching posts.  They came from two parents from two different families.  But both of them had children studying in Paris.  They thanked me for my information.  They admitted to following me online throughout the ordeal until they got word that their kids were safe.
I've been in the news business since 1983 with many gratifying moments.  That was one of the best.  And I wasn't even working for a news agency.
Remember, we are all journalists thanks to social media:
So that means we have responsibilities when we post.
You can be a free-lance or citizen journalist while you work at your other job.
Give me some of your experiences, thoughts, and ideas.