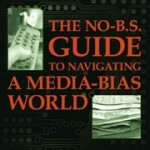 The response has been great from my recent pieces on the solutions and problems facing the US that no politician addresses.  So I have compiled the links here.
The well-known candidates running for either the White House or Congress have no real concrete solutions.  In fact, they don't even know what the problems are.
The main reason is that these political elites are working for the special interests that pay them so they can get elected and re-elected.
The media feeds into these special interest narratives.
Most of the American public drinks it in.
As a result, we feed the reality show beast – and nothing gets done.
Why?  The politics of today creates more revenue and income for the media and politicians while we, as a nation, continues to struggle.
But it doesn't have to be that way.
Read these four simple pieces I have written that explains it all and gets you on the track to thinking correctly – and maybe changing our way of thinking.
Give me feedback on my social media sites.